Accessible Coach Hire
Thank you for visiting Go Goodwins accessible coach hire. The high standard, quality, safe and reliable service we have been providing since 1976 we then extended in 2000 to accommodate accessibility vehicles. As we are situated in Eccles, Manchester in the North West of England, we are perfectly located for all motorway links that allow us to provide tailor made accessible day trips and holidays throughout the United Kingdom.
The need and requirements of our clients is our main priority at all times. No matter if it is a wheelchair accessible coach for day trips or wheelchair accessible coach hire for a tailor made holiday or even a wheelchair accessible TEAM CLASS coach, our family run, friendly and efficient team here at Go Goodwins will ensure that you complete booking including the journey runs perfectly from the moment you book with us until you leave us…….until next time. Our team will always run you through all available travel options that may be on offer to you. You will have the option to choose which ever arrangement suits you or your group requirements best.
When you travel with the extensively trained coach drivers here at Go Goodwins they will transport you to your desired destination securely and comfortably. Our experienced, knowledgeable drivers are there to help with any specifications, information or questions you may have on the day with a "nothing is too much trouble" approach. We receive daily "thank you" cards, letters and emails from our satisfied customers who continue to travel with us on a regular basis and recommend us to all of their friends.
The accessible vehicle range that Go Goodwins have to offer is; wheelchair accessible coach and a wheelchair accessible TEAM CLASS coach. We can accommodate a wide variety of passenger numbers we can advise on that at time of booking. All drivers that are allocated to using the specialised wheel chair accessible vehicles are fully trained in the most effective and smooth operation of the coaches and their lifts.
The family run firm Go Goodwins are a team that like to ensure the best of the best to meet your requirements at all times. We want you to have the best possible time, every time when you choose to travel with us. You are always in dependable, reliable, caring, fully trained hands. Go Goodwins feel that whether you require the use of a wheel chair or not this shouldn't affect you being able to enjoy days with your friends or meeting new ones as you travel with us, just as anyone else would……..our team can help you do that.
For any more information or guidance please call our friendly team on 0161-789-4545.
Alternative you can email us on enquiries@gogoodwins.co.uk
Accessible Coach Holidays For Groups
If this appeals to you, get in touch today by contacting us on either out Group Holiday Hotline or email as below.
To see our range of destinations please look at our Go Goodwins Coaches's Excursions here.
Group Holiday Hotline – 0161 789 4545, alternative you can email us on enquiries@gogoodwins.co.uk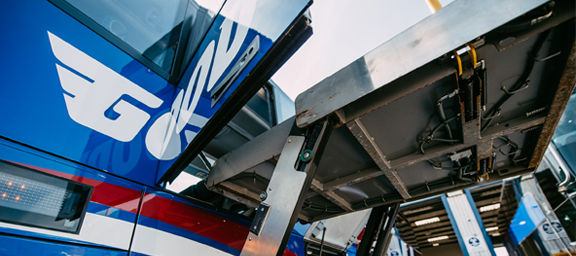 Accessible Coach Hire in your area
---